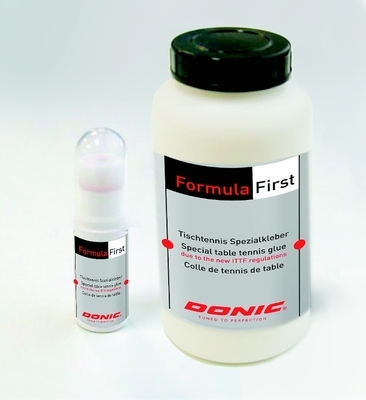 Donic Formula First Glue
The DONIC Formula First is the ideal glue to apply all kinds of table tennis rubber sheets to the blade, especially the DONIC Formula rubber sheets with their high tension and speed glue effect. Perfect adhesion is achieved with DONIC Formula First. This water-based glue contains no volatile organic compounds (VOC) and complies with the new ITTF regulations for table tennis glue. Made in Germany.
Product Specs
Very easy application with built in sponge. Just squeeze and press for an even application of glue.
Reviews of Formula First Glue
Topspin Sports - Sets you up for success
Professional Table Tennis Equipment Supplier