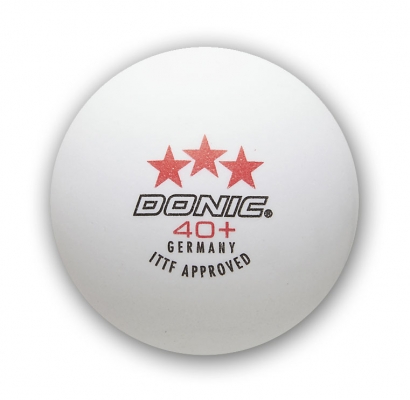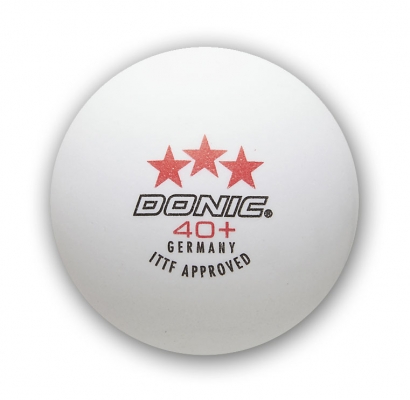 Donic Donic 40+ 3 Star Cell Free Balls x12
The new celluloid free with seam ITTF approved table tennis ball from DONIC. Due to the recent rule change from the ITTF plastic cell free balls have become mandatory to use in all international competitions from July 2014. In England the new plastic balls are to be phased into selected competitions and tournaments in the 2014/15 season and their use will be mandatory from July 2015.
Product Specs
ITTF approved ball.
40mm cell free with seam ball compliant with new rule change from the ITTF.
Available in white.
One dozen balls in 4 packs of 3 balls.
Reviews of Donic 40+ 3 Star Cell Free Balls x12
good
michael eliano | 2015-11-25 | 5 Stars
Topspin Sports - Sets you up for success
Professional Table Tennis Equipment Supplier