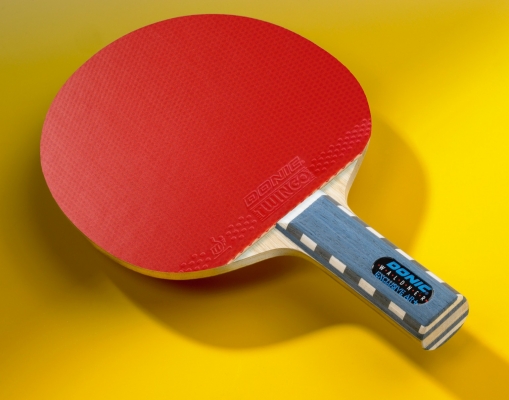 Speed
5
Control
8+
Spin
6+
Donic Waldner Exclusive Twingo Bat
Donic Waldner Exclusive Twingo Bat
Great value for money pre made up bat for intermediate level players and serious hobby players! Premium Allround DONIC blade with Twingo rubbers.
Product Specs
Bat made up of:
Waldner Exclusive AR+ Table Tennis Blade -
Weight 85g - 5 ply - Speed Elastic - Control 8 Speed 6+
Rubbers
Twingo Rubbers -
red and black -
pimple in -
1.8mm high friction and control -
Control 9+ Speed 4- Spin 6-
Bat pre made up and ready for immediate use.
Free bat case with every bat purchase over £50
When you purchase any of our bat worth over £50 we're giving away a free bat case!
Reviews of Waldner Exclusive Twingo Bat
Topspin Sports - Sets you up for success
Professional Table Tennis Equipment Supplier