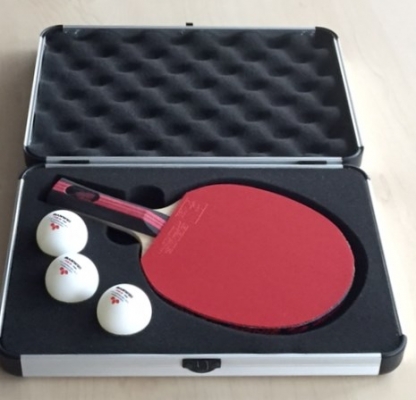 Speed
9+
Control
7
Spin
10++
Nittaku Nittaku Violin Bluefire M1 Bat
Nittaku Violin M1 Bat
Ready To Use Bat
Aluminium Bat Case
Bat is made up of:
Nittaku Violin Blade - 5 ply - 85g - Speed 8+ Control 8 - Feel the music! Made in Japan.
Donic Bluefire M1 Table Tennis Rubbers - Red & Black -Speed 10++ Spin 10++ Control 6
Rubbers Donic Bluefire M1 - Fastest and spiniest version of the best selling Bluefire range!
Product Specs
XMAS SALE ITEM
Nittaku Violin M1 Bat
Ready to use made up bat
Comes in Donic Aluminium Bat Case with 3 x Sanwei 3*** Balls
Free bat case with every bat purchase over £50
When you purchase any of our bat worth over £50 we're giving away a free bat case!
Reviews of Nittaku Violin Bluefire M1 Bat
Topspin Sports - Sets you up for success
Professional Table Tennis Equipment Supplier