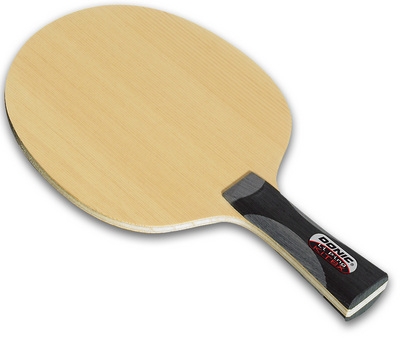 Donic Li Ping KiTex
The Li Ping KiTex blade was developed expressly for Li Ping, a young Chinese National Team player who is one of China's hopefuls after Olympics 2008! The Li Ping KiTex blade consists of high-quality wood plies with two extra texalium inner layers. The high-quality, hard hinoki outer plies, as well as the texalium inner plies, guarantee strength, flexibility, and power. The combination of the soft ayous inner ply and kiri middle layer produce a perfect synthesis between speed and control.
To check out our professional bat range CLICK HERE
On Sale
Save £49.49 off RRP!
Product Specs
Donic Li Ping KiTex Table Tennis Blade
Control 7+ Speed 9+,
Weight 90G,
7 ply,
Elasticity Nearly Stiff.
Blade Advice
Getting the right table tennis blade to suit your style of play is essential to enable you to play your best table tennis. We recommend reading our online guide on some of the factors to consider when choosing your table tennis blade
Topspin Sports - Sets you up for success
Professional Table Tennis Equipment Supplier