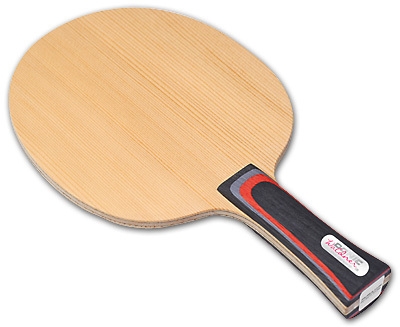 Donic Waldner OFF World Champion 89
*SALE ITEM* The new World Champion 89 Series of blades are handcrafted in Germany by the finest workmanship of exceptional quality. The 89 series celebrates the 25th anniversary of Sweden winning the World Championships Team title in Dortmund (in a historic 5-0 final win against China). DONIC have exclusively produced three new blades in honour of the legends Jan-Ove Waldner, Jörgen Persson & Michael Apelgren. All three models have incorporated an Italian Spruce ply which is over 200 years old.
To check out our professional bat range CLICK HERE
On Sale
Save £30 off RRP!
Product Specs
Donic Waldner OFF World Champion 89 Blade
Control 8 Speed 9+,
Category: Off-/Off,
Elasticity: semi-rigid
Thickness of ply: 6, 9 mm,
7 ply
3,0 mm Kiri, Carbonfleece- Zylon, 0,8 mm Spruce, 1,0 mm
Weight: 85 g
Made in Germany
This is a fast blade but with great feel and ease of control. Designed for players who require a balance between speed and control.
Blade Advice
Getting the right table tennis blade to suit your style of play is essential to enable you to play your best table tennis. We recommend reading our online guide on some of the factors to consider when choosing your table tennis blade
Reviews of Waldner OFF World Champion 89

bresciani olivier | 2020-04-26 | 5 Stars
Topspin Sports - Sets you up for success
Professional Table Tennis Equipment Supplier