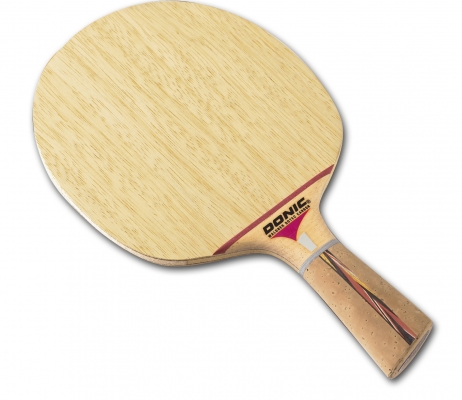 Donic Donic Waldner Dotec Carbon
The combination of Carbon, Limba, Balsa and Dotec ensure an extraordinary synthesis of speed and control. Despite the enormous potential for speed, quick topspins and smashes, the ball control for touch shots and slower play is remarkable with this blade.
To check out our professional bat range CLICK HERE
Product Specs
Donic Waldner Dotec Carbon Table Tennis Blade
blade speed: 9
blade control; 7+
number of plys : 5+2
blade weight grams: 85gr
blade type: OFF+
blade thickness mm: 7.7
Ply Combinations: 0,6 Limba 0,6 Limba Carbon 4,0 Balsa Carbon 0,6 Limba 0,6 Limba
Blade Advice
Getting the right table tennis blade to suit your style of play is essential to enable you to play your best table tennis. We recommend reading our online guide on some of the factors to consider when choosing your table tennis blade
Reviews of Donic Waldner Dotec Carbon
We've not yet got any reviews of this product. Would you like to write one for us?
Topspin Sports - Sets you up for success
Professional Table Tennis Equipment Supplier