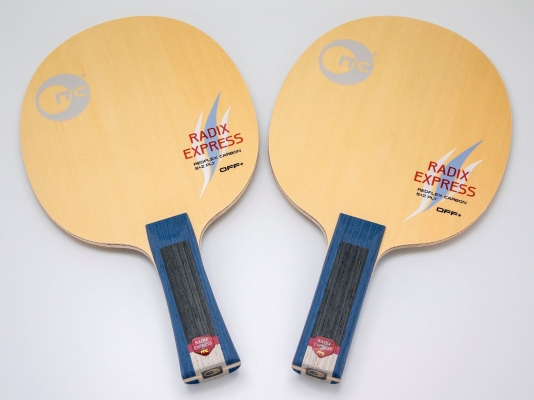 Itc ITC Radix Express
RedFlex Carbon: The combination of soft LCP fiber and elastic Carbon fiber. Laterally arranged LCP fiber absorbs vibration and reduces hard feeling. Vertically arranged Carbon fiber provides high speed.
Clearer & more fomfortable feeling than many conventional blades with similar fiber and Koto surface.
Surface catches ball very well when topspin is performed. Ball draws dramatic arc.
Performing various table tennis technics is very easy. All-round play becomes very powerful.
To check out our professional bat range CLICK HERE
Product Specs
ITC Radix Express Table Tennis Blade
Plywood: 3 ply wood + 2 ply fiber
Fiber Material: Power Carbon
Surface Wood: Hinoki
Thickness: about 7.0mm
Weight: 88g
Blade Advice
Getting the right table tennis blade to suit your style of play is essential to enable you to play your best table tennis. We recommend reading our online guide on some of the factors to consider when choosing your table tennis blade
Reviews of ITC Radix Express
We've not yet got any reviews of this product. Would you like to write one for us?
Topspin Sports - Sets you up for success
Professional Table Tennis Equipment Supplier