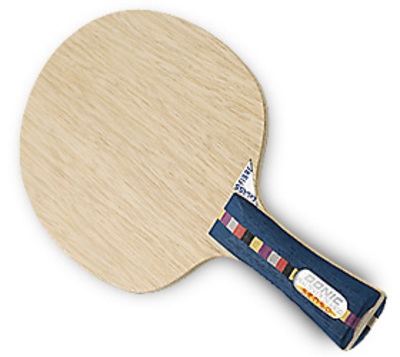 Donic Waldner Diablo Senso
Donic Waldner Diablo Senso Table Tennis Blade
A devilishly good blade combining 3 wooden plys and 2 glassfibre plys. For the versatile offensive player and for the aggressive allrounder. Quick, but very good ball control. Relatively low weight. Compared to carbon as well as kevlar models the playing characteristics of the bat do not change dramatically - e.g. blades with carbon layers give a relatively hard touch. Glassfibre, however, gives you the same feeling as wood.
To check out our professional bat range CLICK HERE
Product Specs
Control 8 Speed 8, Weight 85G, 5 ply (3 wood and 2 glass fibre) Elasticity Speed Elastic.
Blade Advice
Getting the right table tennis blade to suit your style of play is essential to enable you to play your best table tennis. We recommend reading our online guide on some of the factors to consider when choosing your table tennis blade
Reviews of Waldner Diablo Senso
Topspin Sports - Sets you up for success
Professional Table Tennis Equipment Supplier