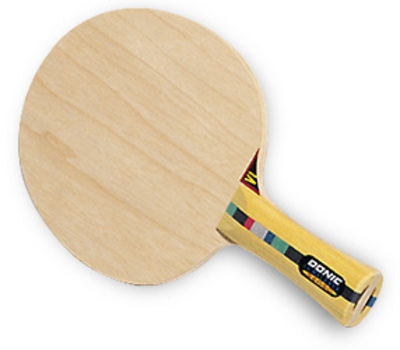 Donic Waldner Senso V1
The Waldner Senso V1 is an ideal addition to the DONIC SENSO - series. The speed of the wood is right between the Appelgren Allplay and the Persson Powerplay. A classic Swedish construction which is second to none. The 5.8 mm thickness of the blade provides more speed and fantastic control. Combining the DONIC SENSO technique brings perfection for all offensive and aggressive allround players. DONIC SENSO V1 provides optimum speed.
To check out our professional bat range CLICK HERE
Product Specs
Donic Waldner Senso V1 Blade
Control 7
Speed 8,
Weight 85G
5 ply,
Elasticity Speed Elastic.
Blade Advice
Getting the right table tennis blade to suit your style of play is essential to enable you to play your best table tennis. We recommend reading our online guide on some of the factors to consider when choosing your table tennis blade
Reviews of Waldner Senso V1
ارسفر فتح القنوات المشفره
hussein abdullh alnasri | 2019-06-30 | 5 Stars
Topspin Sports - Sets you up for success
Professional Table Tennis Equipment Supplier