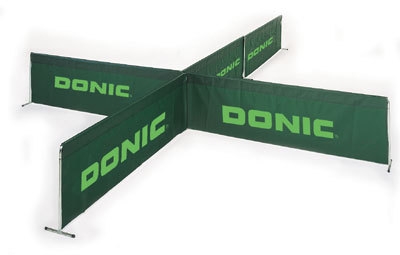 Donic Playing Surrounds - Green
Surrounds are made up of metal post and surround cloth available in Green or Blue with Donic Logo. Measurements per surround: length 2,33 m, height 70 cm. The surrounds are very well constructed, light but durable and can be folded and unfolded very quickly.
Product Specs
Playing area surrounds. Surrounds can be printed with your club or sponsors name. Please contact Topspin to discuss your requirements and prices.
Reviews of Playing Surrounds - Green
Topspin Sports - Sets you up for success
Professional Table Tennis Equipment Supplier