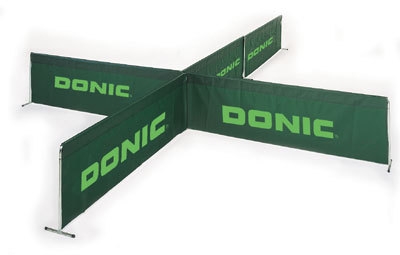 Donic Surrounds with Metal Posts - Green
Donic Court Surrounds with Metal Posts
Epoxy laquered metal frame, surround cover in green or blue colour, with DONIC printing.
Measurements for single barrier:
length appr. 2,33 m, height 70 cm
The surrounds are well constructed, light but durable. They can be folded and unfolded very quickly.
The surroundings can also be printed according to your requirements (e.g. sponsor names).
Product Specs
Donic Court Surrounds with Metal Posts
Green surrounds cover with metal posts
Reviews of Surrounds with Metal Posts - Green
Topspin Sports - Sets you up for success
Professional Table Tennis Equipment Supplier