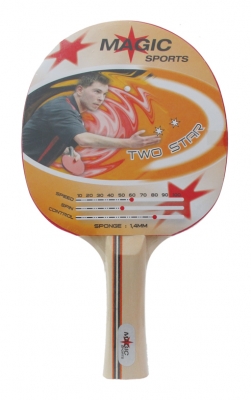 Magic Sports Magic 2 Star Bat
Magic Sports 2 Star Starter Bat. Great value starter bat for players that are new to the game.
Product Specs
2 star pimple in rubber with 1.4mm sponge. Good quality 5 ply blade with concave handle.
Bat Advice
Top quality table tennis rubbers at competitive prices with our extensive range covering from championship to hobby play. Each rubber is categorized and ranges from fast and spiny to slow and controlled.
Reviews of Magic 2 Star Bat
We've not yet got any reviews of this product. Would you like to write one for us?
Topspin Sports - Sets you up for success
Professional Table Tennis Equipment Supplier