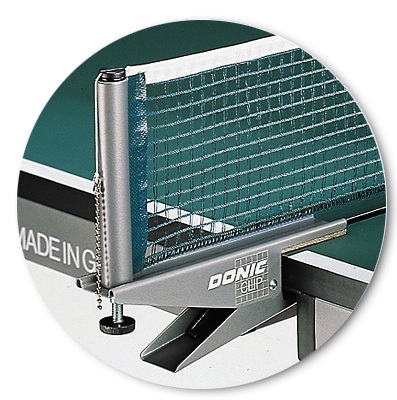 Donic Net Post Set Clip
Practical steel plated net & post set, epoxy lacquered. Special Features: Easy fastening with the help of a spring device. Rubber elements fixed by rivets inside the clip device protect your table. Extreme durability. ITTF APPROVED.
Product Specs
Available with grey or black post and either blue or green net.
Reviews of Net Post Set Clip
Topspin Sports - Sets you up for success
Professional Table Tennis Equipment Supplier