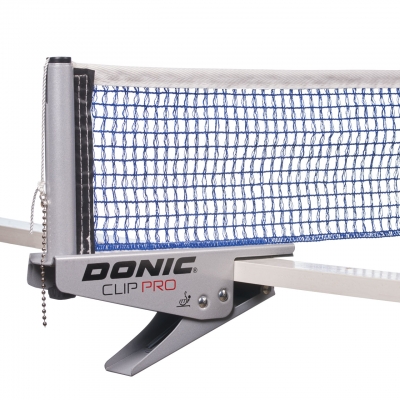 Donic Clip Net Pro
Donic Clip Net Pro
Extremely robust ITTF approved competition net set made of sheet steel for long-term use. Easy and quick assembly by clamping through spring force (clip system). Inner net with tension cord. Height adjustment by height adjustment screw.
Suitable for tables up to 25mm table top (not suitable for DONIC Waldner Premium 30 table).
Product Specs
Donic Clip Net Pro
Colours net posts: metallic grey, black
Colours inner net: green or blue
Item no.: 410 215
Reviews of Clip Net Pro
We've not yet got any reviews of this product. Would you like to write one for us?
Topspin Sports - Sets you up for success
Professional Table Tennis Equipment Supplier