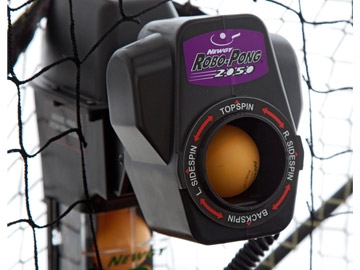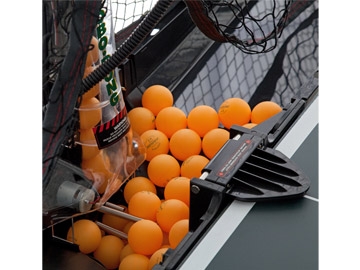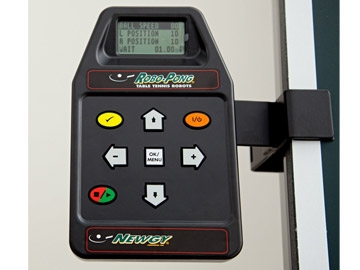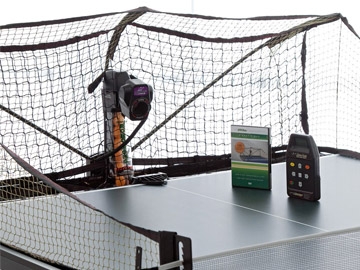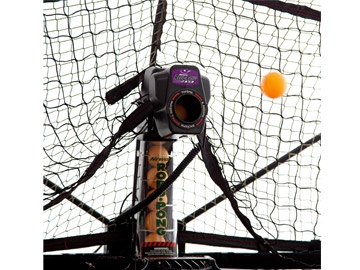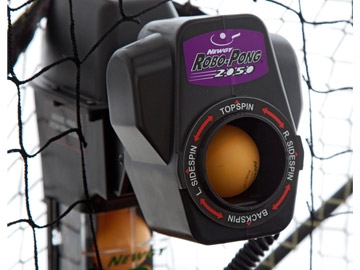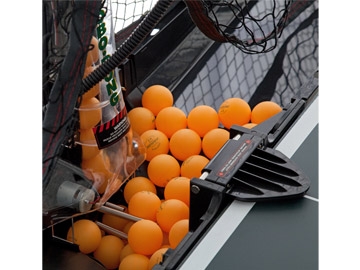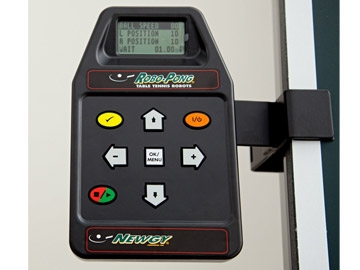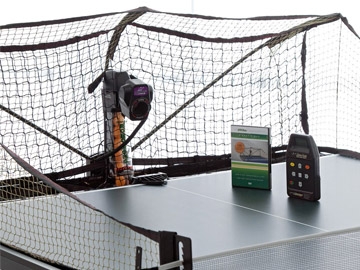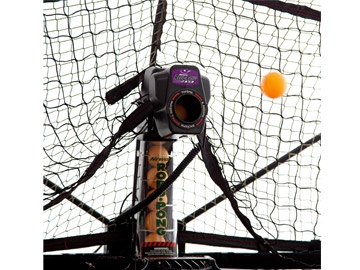 Newgy Robo Pong 2050
Topspin highly recommends the clever Newgy Robo-Pong 2050 Table Tennis Robot. Great fun, excellent training tool & fantastic workout! Digital control provides exact control over speed, delivery and precise placement. The Robo-Pong 2050 in normal mode offers simple manual control over all functions such as speed, spin, placement and delivery between strokes. Digital Control Box: You can choose ball speed, interval and placement. The mobile like menu system is very easy to use.
Product Specs
Training sequences can be set from a laptop and 64 exercises can be accessed and stored. Set-up and instruction handbook provided. The Robot Head: Can deliver up to 170 balls per minute with a maximum speed of 120 km/h and can be programmed for topspin, side and backspin. Precise ball placement is achieved with 21 oscillating positions and 30 different speeds. Ball collection net is quick to assemble and light weight. Delivery ETA 3 to 5 days via DPD- 2 year warranty. UK power adapter provided.
Reviews of Robo Pong 2050
the 2050 is excellant value. does the price include vat
nic regan | 2014-10-03 | 5 Stars
Topspin Sports - Sets you up for success
Professional Table Tennis Equipment Supplier