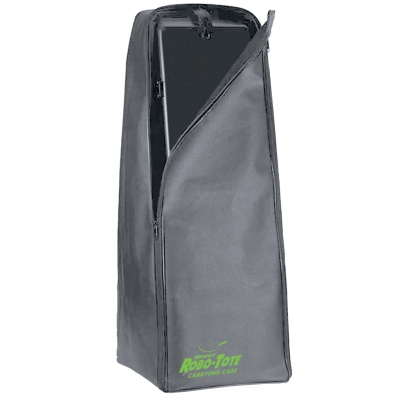 Newgy Robo Bag
Practical storage and carrying bag for Robo-Pong tt-robots.
Robo-Tote is also a great storage case to protect your Robo-Pong from dust, dirt and scratches.
The ROBO-PONG 2055 and 3050XL can be folded up including the net and securely placed into the strong ROBO TOTE BAG.
With the soft carry ROBO-TOTE, the robot can be transported safely to any destination and be set up again to play in minutes.
Also fits Robo-Pong models without the recycling Net System.
Product Specs
Newgy Robo Bag
Size: approx. 85 x 30 x 36cm
Reviews of Robo Bag
why call it robobag when it there is nothing robot about it!
| 2014-05-20 | 1 Stars
Topspin Sports - Sets you up for success
Professional Table Tennis Equipment Supplier