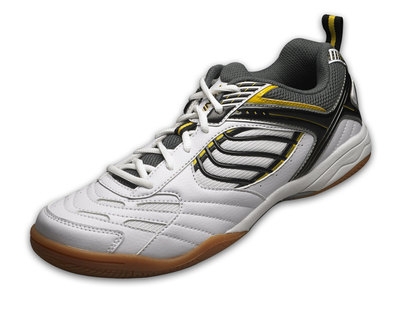 Donic Donic Speedflex II
CLEARANCE SALE - DONIC SPEEDFLEX II has been developed to meet all the requirements of a modern competition table tennis shoe. A thin EVA middle sole guarantees optimum contact with the floor. The flexible outer sole is essential for the quick sideway movements required during table tennis matches. The outer material is a combination of light breathable nylon mesh and supportive soft synthetic leather trims.
Outstanding price-performance ratio.
On Sale
Save £30 off RRP!
Product Specs
Donic Speedflex II Table Tennis Shoe
Sizes - European 37 to 46
SIZING GUIDE - 36-UK3.5, 37-UK4, 38-UK5, 39-UK5.5, 40-UK6.5, 41-UK7, 42-UK8, 43-UK9, 44-UK9.5, 45-UK10.5, 46-UK11
Reviews of Donic Speedflex II
Topspin Sports - Sets you up for success
Professional Table Tennis Equipment Supplier