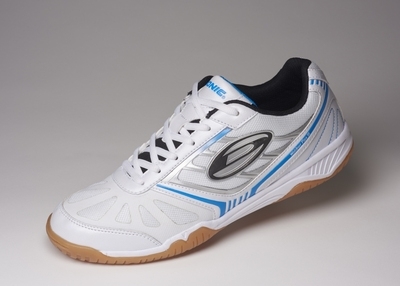 Donic Waldner Flex III Shoes - White
Donic Waldner Flex III Specialist Table Tennis Shoe. Updated version of the popular Waldner Flex II shoe. The unique design incorporating an especially non-slip sole and the use of a higher percentage of natural rubber ensure even better grip. The upper nylon mesh material allows the foot to breathe and is extremely comfortable to wear.
Although the DONIC Waldner Flex III is light and flexible, the shoe retains perfect balance, even with the most demanding of movement.
Product Specs
DONIC Waldner Flex III Table Tennis Shoe
Colour: white-cyan-black
Sizes: 36 to 47 **Please contact us if your size is not displayed and we can order in.
SIZING GUIDE - 36-UK3.5, 37-UK4, 38-UK5, 39-UK5.5, 40-UK6.5, 41-UK7, 42-UK8, 43-UK9, 44-UK9.5, 45-UK10.5, 46-UK11, 47-UK12
Reviews of Waldner Flex III Shoes - White
Topspin Sports - Sets you up for success
Professional Table Tennis Equipment Supplier