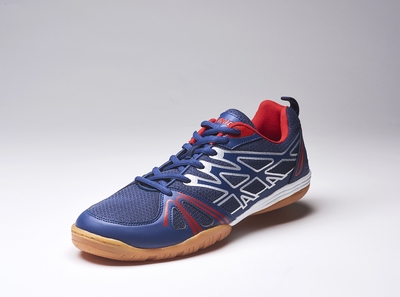 Donic DONIC Shoe SPRINT
**SALE ITEM - END OF LINE CLEARANCE** An extremely flexible shoe with a very grippy non-slip rubber sole ideal for fast moving play and quick reactions. Flexible EVA middle sole for high shock absorption. This shoe incorporates a breathable nylon mesh and a stabilizing soft synthetic upper material for outstanding comfort and fit.
On Sale
Save £36.99 off RRP!
Product Specs
Donic Table Tennis Shoe Sprint
Colour: navy/red
Size: 36 - 46
Reviews of DONIC Shoe SPRINT
shoes remain clean on the top however pick up dust very easily and would not call them a grippy shoe, when the floor is spotless then they work fine but i've experienced some other shoes that are constantly tacky on the surface. also not too comfortable.
brightonboy | 2018-11-06 | 2 Stars
Topspin Sports - Sets you up for success
Professional Table Tennis Equipment Supplier